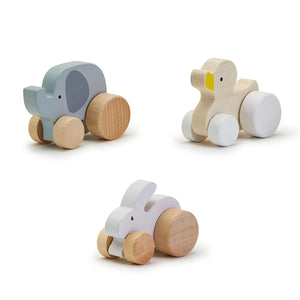 A cute little wooden toy friend for your baby. Assorted 3 designs of a bunny, duck and elephant. Each with 2 large wheels that can be played by pushing and rolling. A fun little toy that helps develop hand and eye coordination and fine motor skills. 
Made of natural wooden materials and water-based paints.
Recommended for ages 12+ months and up.
Height 3"